THE INVENTORS OF TOMORROW
START WITH PIPER

At Piper, we blend physical building and virtual storytelling to inspire the next generation of innovators.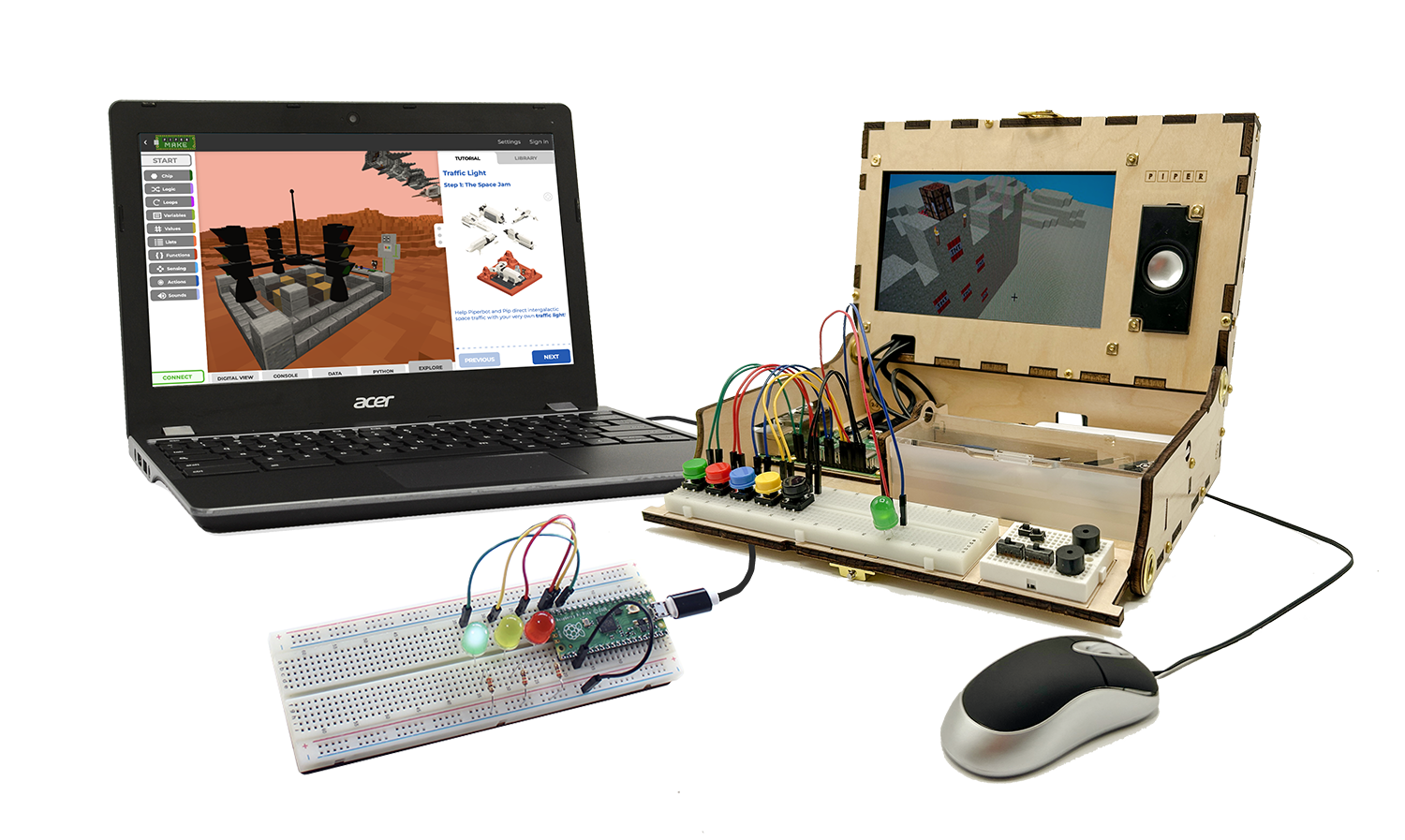 Whether with our ultimate, build-it-yourself computer or our Chromebook-compatible hardware crafting station, we inspire learners to become creators rather than consumers of technology.  
INSPIRING MAKERS, EVERYWHERE.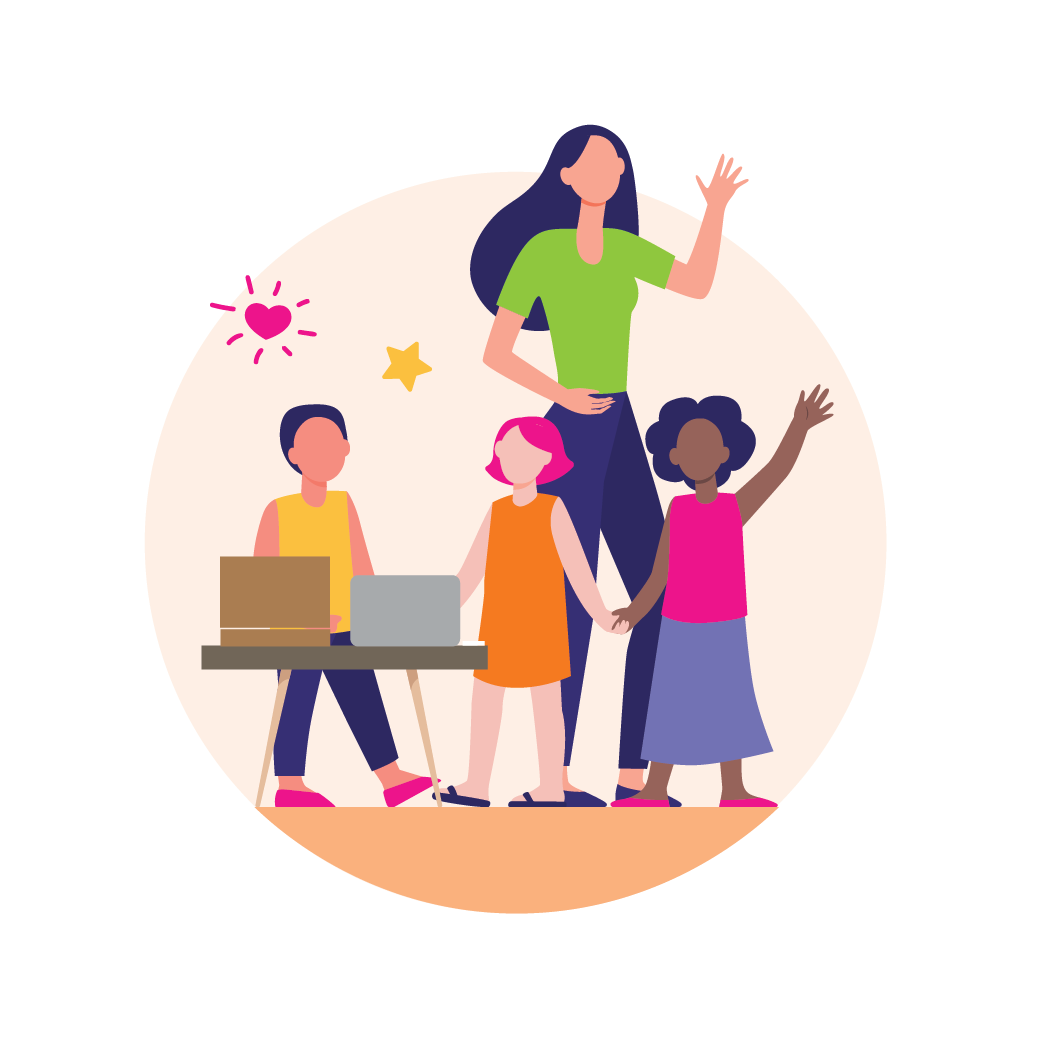 Whether after school, camp, or community programs, we tailor the perfect Piper program to ensure your students are learning, engaged, and most importantly, having fun! With snapshots of what the experience, discussion questions, connections to careers, and more, get started with our Piper Computer Kit and Piper Make resources. Check out the Piper Make Playbooks >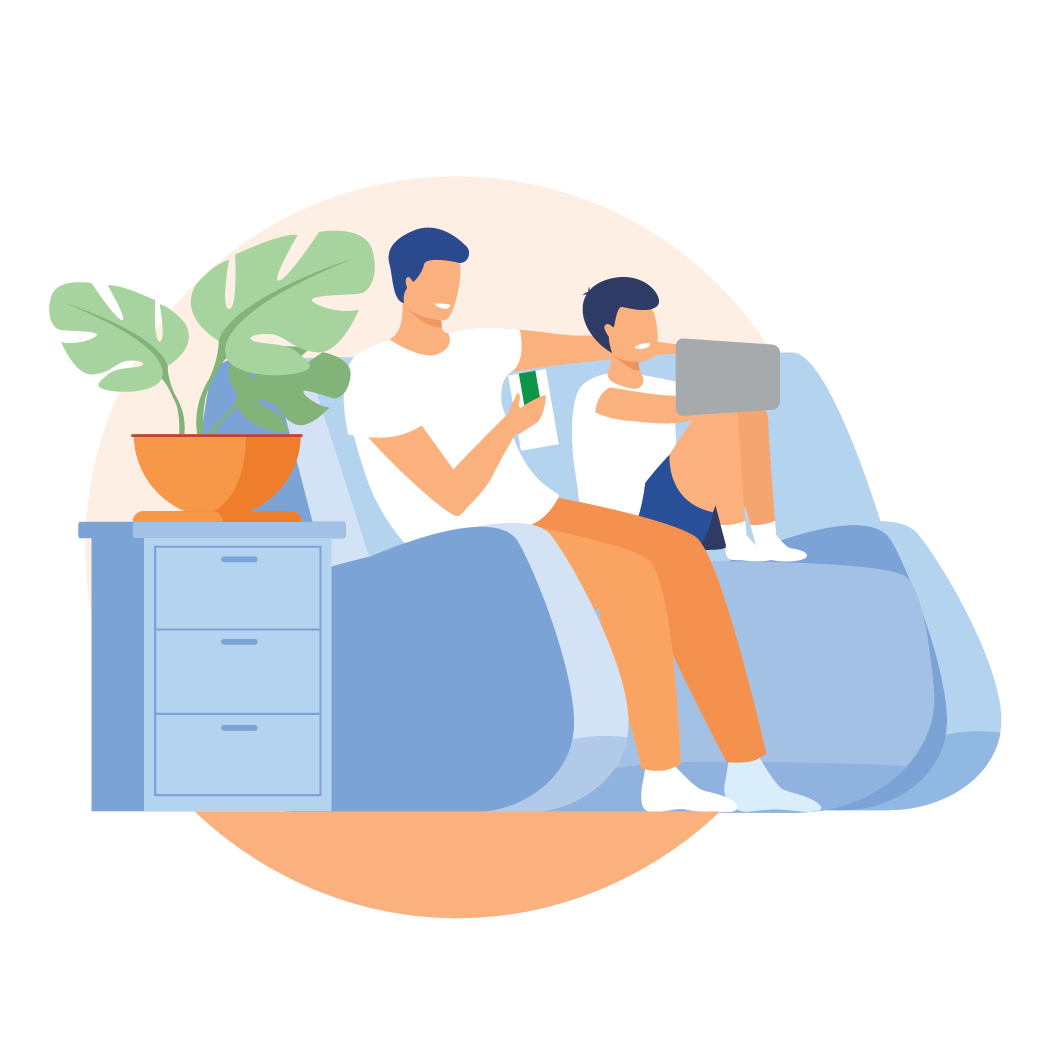 Whether you have a laptop at home or you want to build your own, Piper products are self-guided, from building devices from blueprints or creating physical circuits while playing in the virtual world. Designed to be done at your own pace, Piper products teach 21st century skills and digital confidence, all from the comfort of your own home. Follow the How-To Guide for Piper Computer Kits >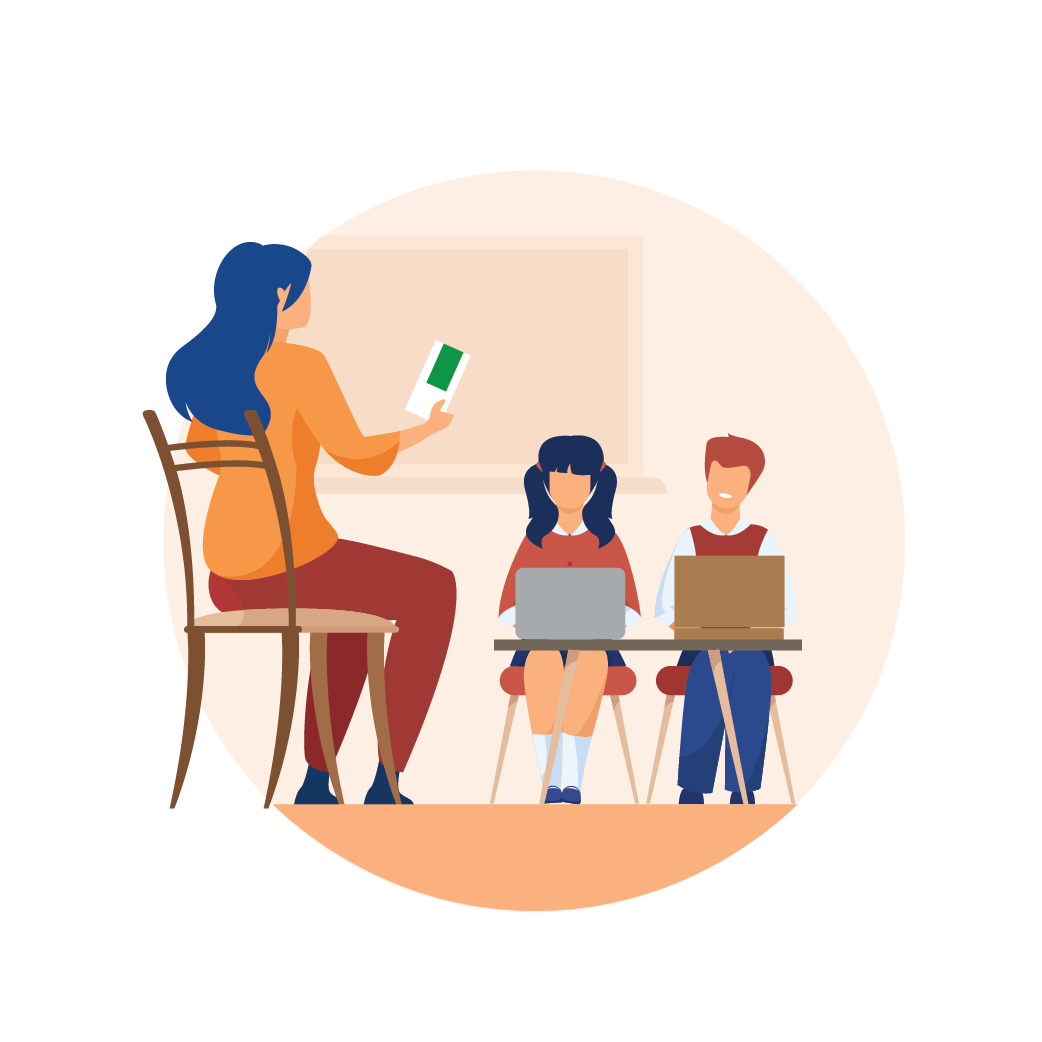 With successful programs in over 500 school districts across the country, our standards-aligned curriculum ensures that your class is meeting milestones while opening your students to the world of possibilities with physical computing. For educators, our training can also be paired with credentialing through UCSD Extension School! Learn more about the Piper Computer Kit Premium Curriculum >
WELCOME TO YOUR PIPER EXPERIENCE

BLENDING PHYSICAL AND VIRTUAL

PIPER COFOUNDER & CO-CEO | GOOGLE SCIENCE FAIR WINNER | FORBES 30 UNDER 30
HARVARD GRADUATE | DUKE MD/PHD STUDENT

"I created Piper to incorporate all the things that made me fall in love with science when I was a kid. Our products teach important scientific foundations, yes -- but most importantly, they teach confidence. Every kid has questions and cool ideas for new solutions: Piper makes them feel like they CAN create them."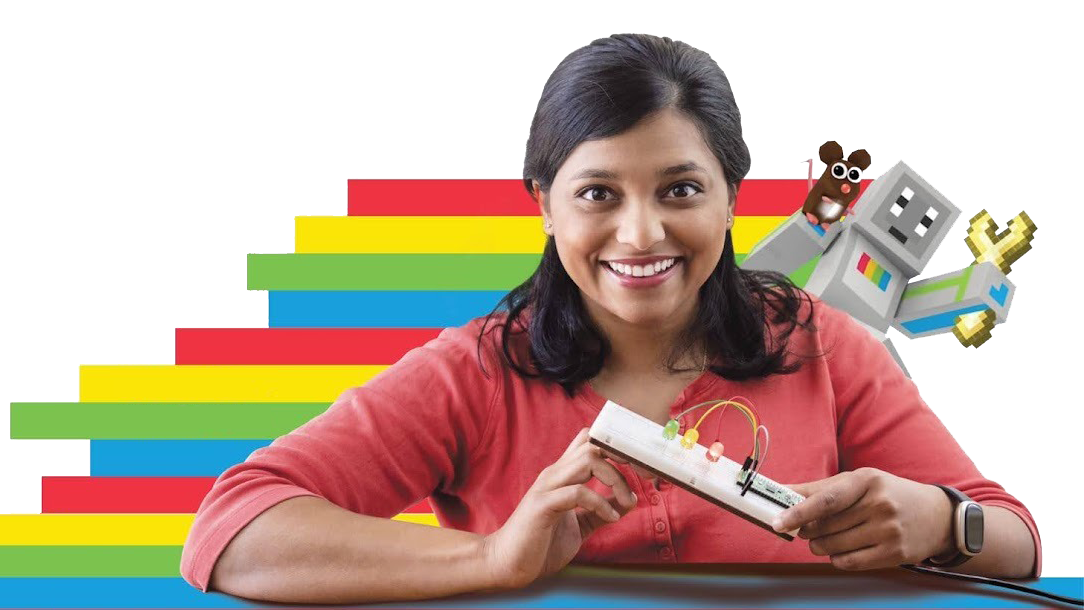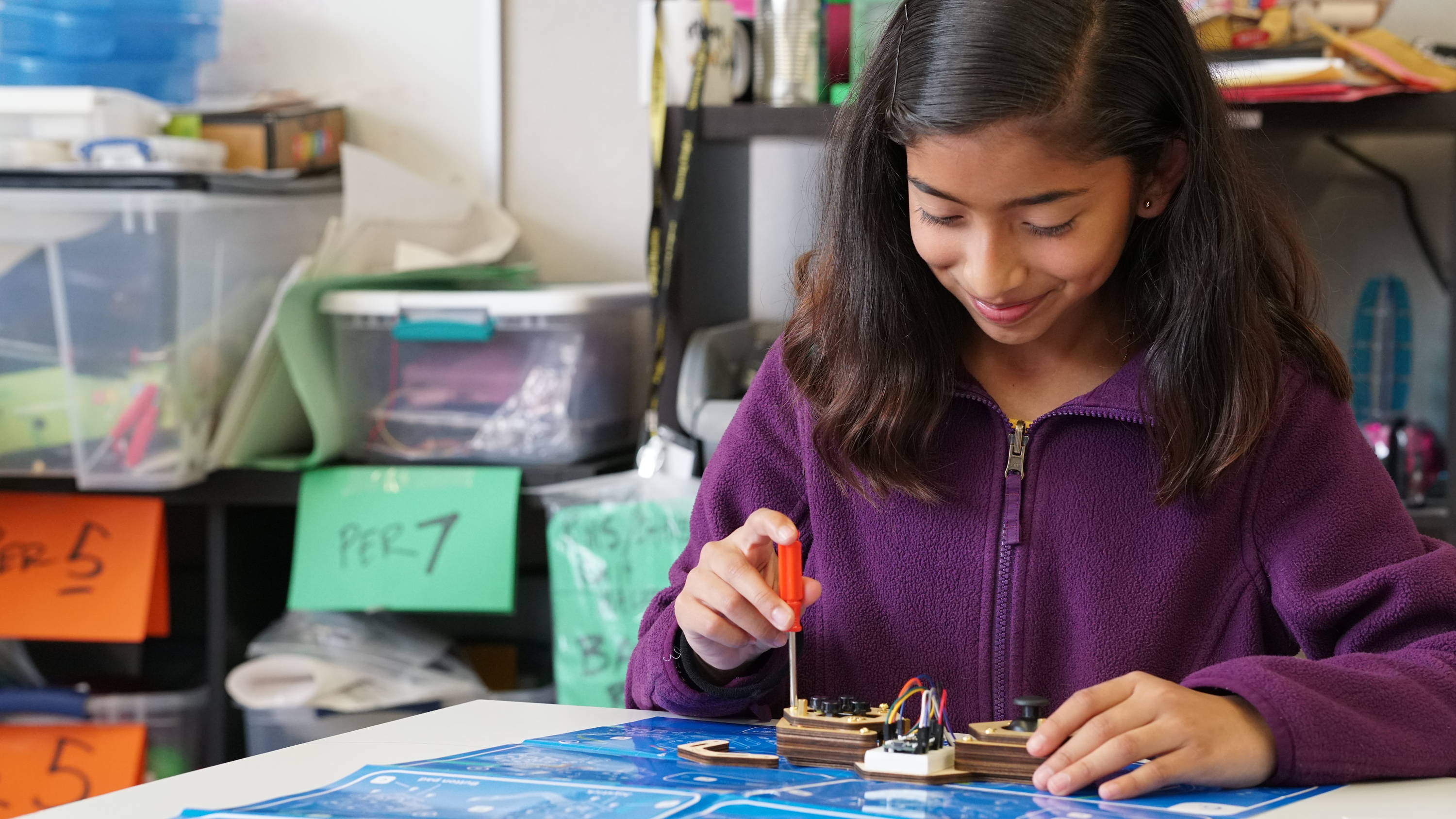 My granddaughter learnt the pieces: motherboard, connectors, battery, screen. We talked about how computers worked (with the immense help of google for some terms and systems). That night, her face was glowing with excitement and pride. I was concerned that she would get bored as it is not a fancy colored machine, but it beat any app and game she had for two reasons:
she MADE it, and she felt she UNDERSTOOD it.
Alicia Castillo Holley
Piper Customer, Grandmother
My 9 and 11 year old daughters could not wait to set it up. Once we had it running they dove right in without fear. They love the game so navigating was seamless to them. Piper may seem intimidating to adults but trust me, it is not intimidating to your kids. They will love it.
David Kohl
Piper Customer, Father
Great tool! My son has really started learning how to work on computers and develop
A FOUNDATION FOR WHAT COULD POTENTIALLY BE A CAREER IN HIS LIFE.
Michael Bredthauer
Piper Customer, Father
This is an incredibly teaching tool and platform, cleverly disguised as a children's toy. There's a ton of educational products on the marketing trying to get kids interested in STEM - things like Snap Circuits, Goldieblox, LittleBits, Lego Mindstorms, even code.org. The problem is that they are good at the science, but aren't actually "fun". They're great, but they're really just an incremental step over other building blocks like Legos.
Piper gives you the building blocks, captures the fun and power behind Minecraft, and then adds a whole engaging in-game story mode on top of that to give kids a REASON to use the building blocks.
My 7 year old was building real physical circuits right out of the box, the same kind of circuits that I didn't see until I was in engineering school! Incredible. Head and shoulders above and several generations ahead anything else on the market right now.
John Wei
Piper Customer, Father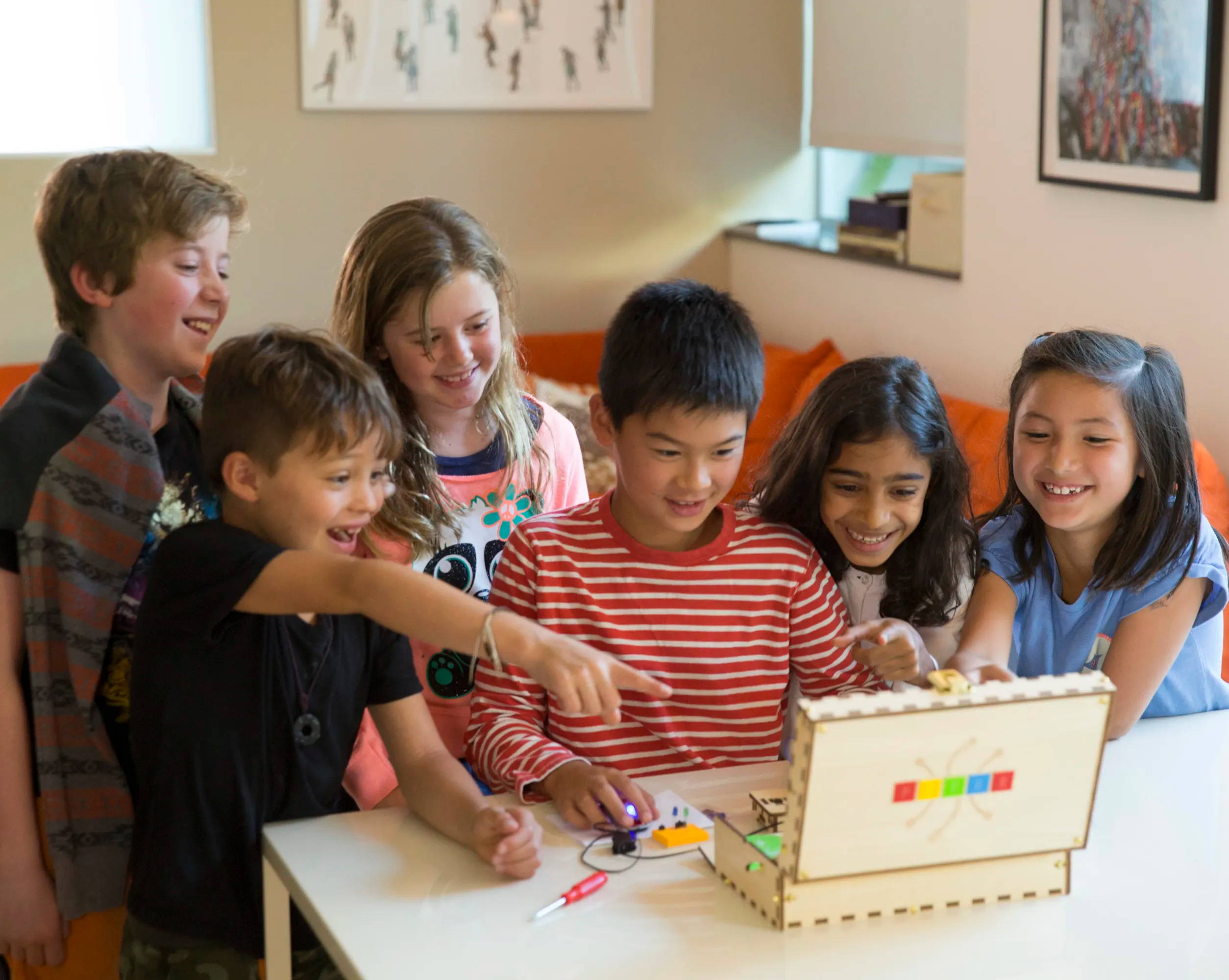 The Piper Computer Kit sparked] lots of creative and constructive conversations.
EVEN THE QUIETEST [STUDENT] WAS ACTIVELY PARTICIPATING
As a teacher, it makes me happy to see all students – ELL, SpEd, and [general education] students – excited about learning and taking risks.
Rosa Hernandez
Piper Customer, Teacher
Los Angeles, California
As an educator who is a Piper customer, I have observed kids attain the maker-mindset and start on the road to becoming creators of technology rather than simply learning passively… I am convinced that the success they experienced completing the exercises gave them the confidence they needed for such an undertaking.
DOES PIPER INSTILL CONFIDENCE IN STUDENTS? IT DOES.
Paul Tremblett
Piper Customer, Teacher
Southwest Virginia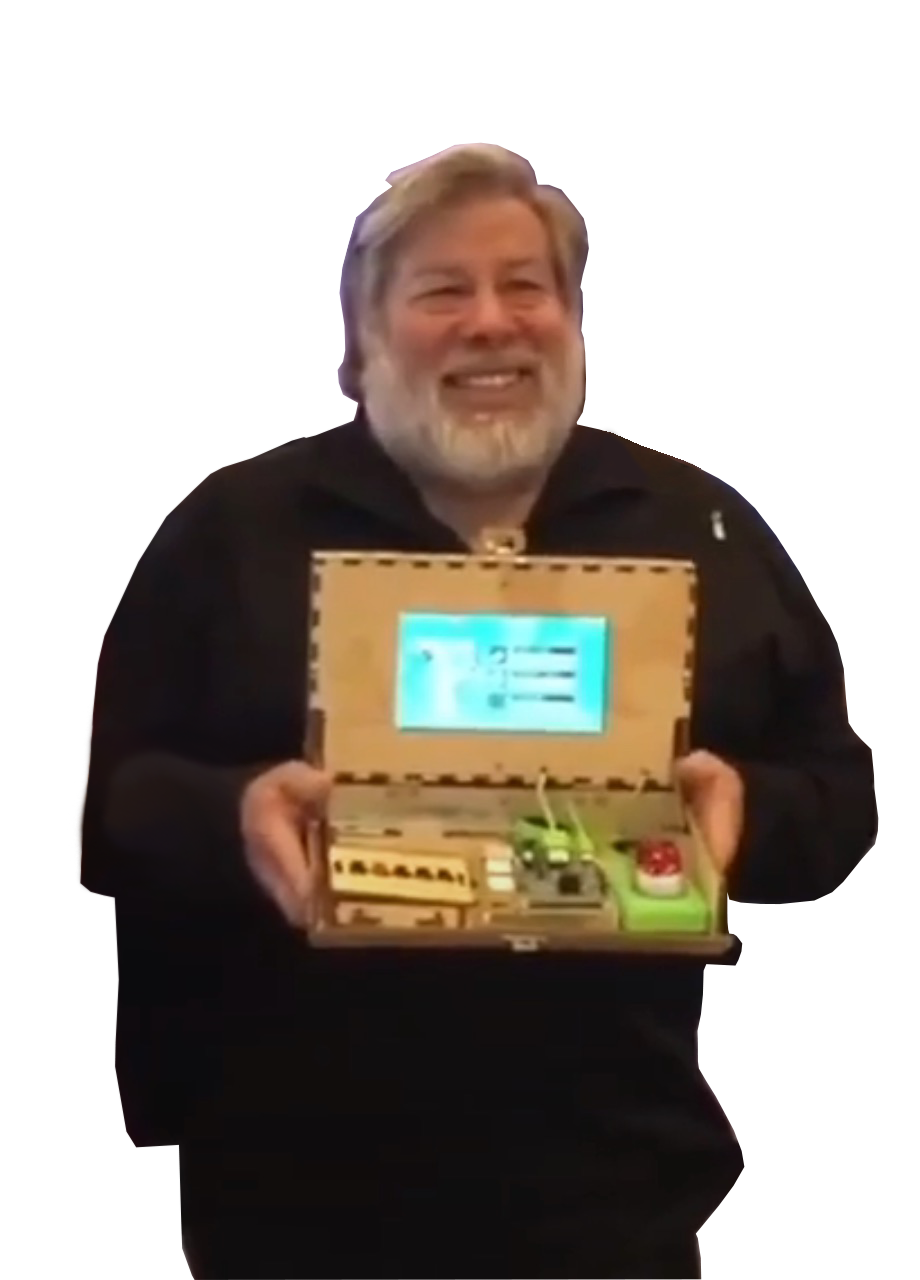 WHY THE COFOUNDER OF
APPLE LOVES PIPER
""I love Piper because it represents what enabled me to do all the great technology things in my life. This is the thing I would recommend to any kid I wanted to turn out creative."
STEVE WOZNIAK
TECHNOLOGY VISIONARY | APPLE COFOUNDER | PIPER SUPPORTER